Practice for 108 days and awaken your highest potential.
Practice daily with our complete system to master your body, breath, mind and ultimately your life.
Learn The Ancient Science of Tantra
Explore key concepts and methodologies of the tradition
Powerful Asana Practices

Liberate energy and gain mental steadiness and ease
Pristine Savasanas

More than just a resting pose. Access effortless awareness connected to your higher Self.
Guided Pranayama Practices

Increase your energy levels, balance your nervous system and awaken higher perception.
Guided Tantric Meditations

Transform your perception with powerful mind-tools and move your mind into stillness.
Go beyond the Mind

Anchor yourself to the wisdom, light and joy of your own infinite nature.
108 days

to evolve your practice

and life
Commit to Self-practice and your practice will commit to you.
Calm & stabilize your body and mind by guiding awareness inwards to touch that pure space of stillness that exists beyond the thinking mind.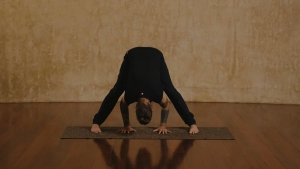 9 Days
Moon 1
Stabilize and Focus
51 min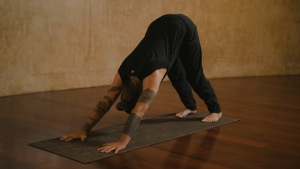 Ground and Release
47 min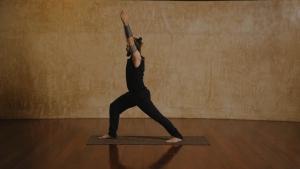 Digest and Assimilate
51 min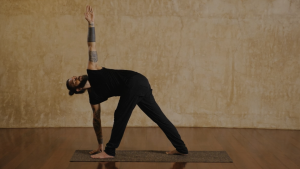 Illuminate and Awaken
55 min
Increase your sensitivity to energy, tap into higher levels of vitality and connect to the healing power of Prana.
Circulate and Expand
53 min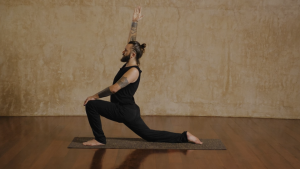 Sensitize and Revitalize
58 min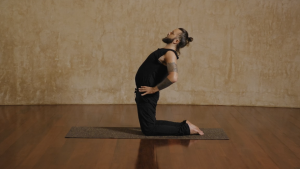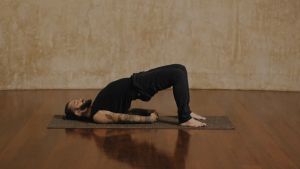 Awaken your highest potential by accessing your innate soul-power and burning through limitations that hold you back from shining.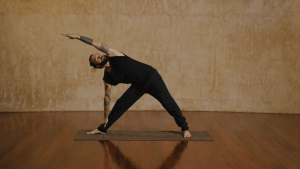 Direct and Dissolve
63 min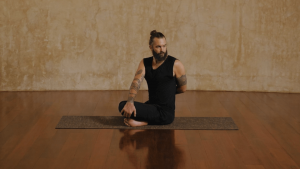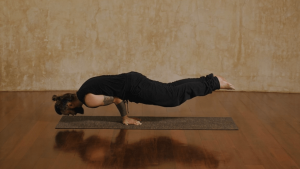 Activate and Empower
70 min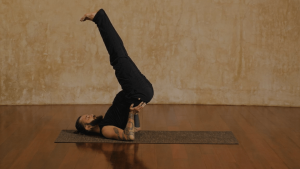 Alchemize and Surrender
77 min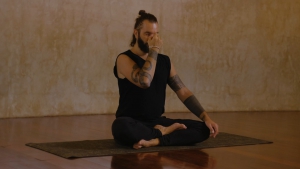 Master practice 1 is a 40 day Universal Healing practice, where you will use the stability, sensitivity and power cultivated in the 108 day Moon Sun Fire program to offer Prana as peace and healing out into the world. This is what Dharma and the path of the Yogi is all about.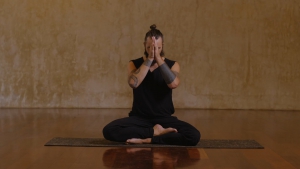 Master practice 2 stokes the Kundalini Fire further and then guides you beyond the realms of Hatha Yoga into the luminous heart of the most treasured practice of the entire Yoga Tradition, Raja Yoga: Meditation on the Light of the Self.
New Bonus Master Practices
for your continued growth and evolution.

One of the questions you might be asking yourself is, what happens after the 108 days? Am I done? Do I stop? If only life was so simple! The answer is no, we never stop practicing. It is a lifelong journey. However, practice does need to be continually refined as our own capacity for subtle awareness deepens.

So where to next? This is exactly why the bonus practices are so valuable. They show you what's next: the luminous staircase BEYOND Hatha Yoga to the lofty heights of Raja Yoga Meditation, which is considered the crown jewel of the entire Yoga tradition.

This new journey will guide you across an ADDITIONAL 148 days of advanced practice. These techniques took me decades and tens of thousands of dollars in training courses to discover.

The world needs these practices right NOW, not in decades, but NOW. Which is why I want to give them away for FREE.

To give you a sense of supreme spiritual value of these practices, take a look at the first verse of the Hatha Yoga Pradipika, which is like the Hatha Yoga Bible:

Verse 1: "..... Hatha Yoga is the ultimate 'stairway' for those who want to ascend to the highest stage and state of Yoga: Raja Yoga…."

Raja Yoga is the culmination of the Yogi's journey. Hatha Yoga is the training. In Raja Yoga we use the combined forces of mind and energy to access that part of ourselves that is eternally free, full of joy, existing beyond all doubt, fear, anguish and sorrow. The light of the True Self.

There is no greater gift I can give you, nor greater gift you can give to yourself. No amount of money, no material possessions, no perfect outer circumstances will EVER compare to the freedom, joy and fulfillment that can be attained, through this systematic practice, from within.

Raja Yoga has been hidden from the world for long enough. It's time to remember what Yoga is REALLY about and for us to remember who we truly are.

Moon Sun Fire is the ultimate stairway. Use it. Master your mind. Master your energy.

Then ascend to the ultimate.

Enjoy the bonus practices. It is my joy and honor to share them

11 sections • 36 lectures • 3h 48m total length
Keep accountable and committed to your practice. Moon Sun Fire tracks the number of minutes/hours you've practiced plus the number of lecture sessions you've accomplished.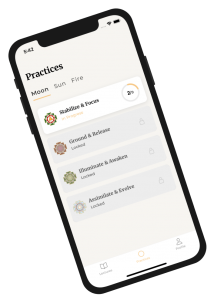 You will gain access to the entire Moon Sun Fire library, included Guided Meditations, Savasanas, Asana Practices, Pranayamas, and Lectures, including all our new future additions!
The Most Comprehensive Yoga Program Ever Created.
And you WILL use it forever, because everything you need to know about Hatha Yoga is in this program. Whether you are a seeker, or a teacher, Moon Sun Fire provides you with a precise step-by-step framework and the progressive tools to streamline your practice, stabilize your mind, awaken your intuition, summon your deeper power and connect into the luminous source of your own true Self.

Don't get distracted with ineffective, modern interpretations of 'Yoga'. Yoga is the Science of Self-Excellence and MUST be practiced systematically, including a cohesive progression of Asanas, Pranayama and Meditation in order to be truly effective. The Moon Sun Fire program will guide you perfectly and precisely through this process and help you to make it your own.

Once you have completed this program, you will understand Yoga's highest promise: Becoming completely SELF-RELIANT, not needing anything, or anyone outside of yourself to live a life full of freedom and joy and free of doubt, confusion and fear. You are the one you have been waiting for. Your committed daily practice, guided by this program will show you that.

Get ready to experience the practice of Yoga in a whole new way, the way it was intended by the ancient masters who developed it. It is not a complicated system, but it must be done correctly and YOU must embrace the challenge wholeheartedly, as if your life depended on it.

Because it does.

100% Money back Guarantee
Here's the deal:
This program is amazing. It has worked for thousands of years, evolving people's lives, it still works now and will continue to work until the end of time. This I know for sure. How do I know?

Because despite our surface differences, on a deeper level, we ALL desire the same things - a life full of freedom and joy, and also to contribute something meaningful to the world.Yoga, when practiced correctly is how we fulfill these Soul-desires.

If you put in the work and complete the 108 day program and aren't satisfied with its evolutionary impact on your practice and life, then get in touch and we'll arrange a complete 100% refund.

This system worked for me and it will work for you. I guarantee it.

Moon Sun Fire guides you through a committed daily Yoga practice of Asana, Pranayama and Kriya Meditation for the purpose of accelerating your spiritual growth.
Get Stable. Liberate your energy & Vitalize your body.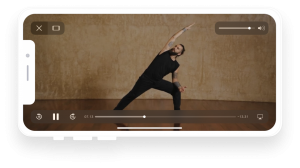 Loosen your effort, let go anything you're holding on to, and rest in spacious awareness.
Build and contain your energy and sensitize your mind to it.
Focus, transform, cleanse and absorb your mind in subtle energy in preparation for stillness.
Go beyond the body, breath and mind and merge with the Infinite.
Frequently Asked Questions